Food in Southern California is some of the nation's best.  And Santa Clarita dining offers a variety of restaurants and specialty eateries for every palate. Whether you're looking for a nationally-recognized brand or a Santa Clarita signature, you'll find the right restaurant amidst our many Southern California options. From Italian to American to Asian and beyond, we've got it all.
From pastries at the Tea Elle Gardens Cafe and steaks at Larsen's Steakhouse to pancakes at Saugus Cafe and pasta at Bella Cucina – our Southern California restaurants are primed to pique your palate. Get your caffeine fix at the Coffee Bean & Tea Leaf or grab a brew at Newhall Refinery.
Check out our Southern California restaurant listings and find whatever you're craving amidst our many dining choices. Eat your heart (and your stomach) out during your Southern California vacation!
The following is a unique taste of what restaurants in Santa Clarita CA have to offer. Bon appetit!
Casual Dining
Cafés and Coffee Houses
Coffee Bean & Tea Leaf
Westfield-Valencia Center
24201  Valencia Blvd.
(661) 291-1134
Valencia Drive-Thru  
28291 Newhall Ranch Road
(661) 799-9414

Egg Plantation

24415 Walnut Street
(661) 255-8222
A hometown favorite Santa Clarita restaurant that has been featured on the Food Network. Southern California's Egg Plantation is full of character and charm. Sample favorites among the famous 101-Omelet creations, as well as meals hot off the griddle.

Peet's Coffee & Tea
27047 Mc Bean Parkway
(661) 259-8345
Featuring same-day roasted beans and quality teas in a welcoming atmosphere.
Railroad Café
24307 Railroad Avenue
(661) 287-5901
This Santa Clarita restaurant offers free wi-fi and is located just across the street from the Newhall Metrolink Station. Great coffee, cappuccino and lattes before jumping on the train to your next Southern California destination!
Tea Elle Garden Café 

26111 Bouquet Canyon Road
(661) 255-9832
This quaint dining experience offers over 70 varieties of the highest grade teas from around the globe. The Tea Gardens bakes a variety of pastries and desserts and also has a wonderful menu of breakfast items, freshly made sandwiches, paninis, and salads. If you love tea, this is a must visit eatery during your Southern California vacation.
Thelma's Cafe   

22876 Copperhill Dr
(661) 263-8283
Experience handcrafted tasty dishes at everyday prices at this Santa Clarita restaurant!
Way Station Coffee Shop
24377 Main Street
(661) 255-0022
Stop by this truly one of a kind experience for some old diner flare with home-style cooking. It's a unique Southern California dining option.
American
Backwoods Inn
17846 North Sierra Highway

(661) 252-5522
A community landmark since 1968 complete with the ambience of sawdust flooring, the casual Backwoods Inn has the best steaks and double stuffed baked potatoes. This is a Santa Clarita restaurant like no other.
BJ's Restaurant and Brewhouse
24320 Town Center Drive
(661) 288-1299
This Santa Clarita restaurant offers an innovative and broad menu featuring award-winning, signature deep-dish pizza complemented with generously portioned salads, appetizers, sandwiches, soups, pastas, entrees and desserts. If you love
pizza and beer, make a stop at this Southern California favorite.
Chuck E. Cheese's
25955 North The Old Road
(661) 260-1280
Join Chuck E. Cheese and friends for pizza, arcade games, live shows and much more. Bring your little one for their next birthday celebration; it's a Santa Clarita restaurant and gaming experience the whole family will enjoy.
George's Bistro

28261 Newhall Ranch Road
(661) 257-7860
Steaks, fresh seafood, pasta and more, all in a fun, yet elegant, dining atmosphere. This Santa Clarita restaurant is located in the Gateway Village Center, corner of Rye Canyon and Newhall Ranch Road.
Halfway House Cafe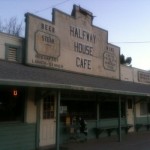 15564 Sierra Hwy
(661) 251-0102
Open since 1931 serving up old fashioned cooking for breakfast & lunch. You may recognize it! Filming has been taking place at this Southern California landmark since the 60s.
Lamppost Pizza
27661 Bouquet  Canyon Road
(661) 297-7092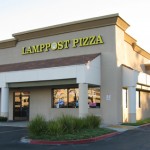 Ultimate Sports & Family headquarters with big screens in HD! Enjoy large pizza selections and the salad bar for to watch a game or celebrate your own win!

Lazy Dog
24201 Valencia Blvd
(661) 253-9996

This Santa Clarita Café boasts a complete bar that offers the full lunch and dinner menus in a dynamic, upbeat and energetic environment complete with high definition plasma televisions for watching sporting events.

Marston's
24011 Newhall Ranch Rd
(661) 253-9910

Marston's originally opened in Pasadena and quickly became a neighborhood staple. The owners have brought the same amazing menu which includes a tasty Sunday brunch to the lineup of restaurants in Santa Clarita and it has proven to be just as popular.
Newhall Refinery
24258 Main Street
(661) 388-4477

The latest Southern California restaurant concept from Simon and Shannon Mee, the owners of the Egg Plantation. Built from reclaimed oak and beechwood, adorned with wrought iron hardware, and lit by Edison-style filament light bulbs, the Newhall Refinery's look and feel is truly one of a kind in Santa Clarita. Twenty beer taps pour the finest craft beers and the seasonal menu is farmer's market based while the bottled beer list is a beer aficionado's best kept secret. The menu will be farmer's market based with seasonality at its core.
Rattler's Bar B Que
26495 Golden Valley Road
(661) 251-4195

Santa Clarita's favorite restaurant for exceptional BBQ and casual family dining.

Route 66 Classic Grill
18730 Soledad Canyon Road
(661) 298-1494
Remember the days of soda-jerks and jukebox tunes… the same ambiance can be found at Route 66 Classic Grill along with succulent tri-tip, hamburgers and tantalizing
malts and floats. This classic Southern California restaurant features special events such as car shows, bike nights and doggie happy hours on the patio! Check their website for details.
Rustic Eatery
25343 Wayne Mills Place
(661) 254-8100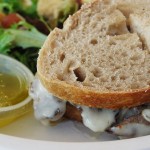 Delicious, unique, and affordable dishes each inspired by the authentic approach to cooking common throughout all cultures of the world. On a daily basis a brick oven is used to produce freshly baked artisanal breads and savory, slow roasted meats which make up the unique menu of hearty sandwiches and crisp salads. By combining the freshest local Southern California ingredients with fundamental cooking techniques, at Rustic Eatery we focus on flavors, not flash.
Rustic Burger

24025 Newhall Ranch Rd
From the owners of Fish Tail Grill and Rustic Eatery, comes Rustic Burger. Located in the Bridgeport Marketplace, it's a fast casual restaurant serving burgers and more, craft beer, and offering plenty of outdoor seating on the patio.
Salt Creek Grille

24415 Town Center Drive #115
(661) 222-9999
This Santa Clarita restaurant is a classic American Grille offering relaxed, upscale dining that includes Sunday Brunch, Daily Happy Hour Specials and Live Music on weekends.
Saugus Café
25861 Railroad Avenue

(661) 259-7886
Opened in 1886, this community eatery and Southern California landmark is the longest operating restaurant in Los Angeles County. During its rich history, the Saugus Café has dished up meals for legends such as President Theodore Roosevelt, Clark Gable, Gary Cooper, John Wayne, Charlie Chaplin and more. It's a nostalgic Santa Clarita diner experience that's not to be missed.

The Social

23329 West Lyons Avenue
(661) 799-9157
This Santa Clarita dining experience offers American Cuisine with a Twist, including specialty Martinis and drinks.
Stone Fire Grill 

23300 Cinema Drive
(661) 799-8282
A local Santa Clarita restaurant favorite serving up mesquite grilled meats and signature salads, pastas and pizzas in a casual dining environment.
Wolf Creek Restaurant & Brewing Co.
27746 North McBean Parkway
(661) 263-9653

This Santa Clarita dining option offers American cuisine in a family-friendly environment and home to a variety of house microbrews and the community favored olive tapenade.
Wolf Creek Brewery 
25108 Rye Canyon Loop
Click here for hours and directions and check out the expanded facilities serving the finest handcrafted brews in Santa Clarita! Facility offers ample space for special events.
Italian
If you're looking for Italian restaurants in Santa Clarita, look no further. We've got plenty to choose from.
Bucca di Beppo

26940 Theater Drive
(661) 253-1900
Known for its family-style authentic Italian plates, this is the ideal Santa Clarita dining option for large groups…and large appetites!
Sisley Italian Kitchen
24201 W. Valencia Blvd
(661) 287-4444

Enjoy Mediterranean & Southern Italian, cuisine with a California Flare in our classic & comfortable setting with ample patio seating.
Bella Cucina
27911 Seco Canyon Rd
(661) 263-1414
Enjoy authentic Italian cuisine at this Santa Clarita restaurant. Signature dishes such as the Penne alla Vodka, Chicken Tequila, vegetarian dishes in addition to an exquisite seafood menu, are not to be missed and are just a brief snapshot of the plethora of delicious dishes this restaurant has to
offer. Recently rated in the top five Italian Restaurants in LA by CitySearch.com, Bella Cucina boasts a diversified and dynamic menu, lunch specials, full bar and a spacious patio where patrons are invited to eat, lounge and sip away the Southern California seasons all year long.
California Pizza Kitchen
24061 Newhall Ranch Road
(661) 259-2082
The iconic CPK offers your favorite dishes in a fresh and casual atmosphere.
Chi Chi's Pizza

27117 Sierra Highway
23043 West Soledad Canyon Road
(661) 259-4040
Dine in or take-out, Chi Chi's pizza offers an array of Italian meals from pizzas to pastas and salads, including a "design your own" pasta meal menu in a casual setting at this Santa Clarita restaurant.
Piccola Trattoria
18302 Sierra Hwy

(661) 299-6952
Winner of Open Table's "Diner's Choice" in 2011 and 2012, this Santa Clarita restaurant has quickly gained in popularity. Enjoy some of their homemade favorites in a romantic Southern California setting.
Pizza del Sardo
23460 Cinema Drive

(661) 259-9090
True and authentic Italian cooking with centuries of tradition, using cheeses, flours and spices imported directly from Italy. Traditional cooking methods and ingredients are the only ones used at Pizza del Sardo. Nothing has been Americanized or changed from centuries of tradition in Italian cooking at this Santa Clarita restaurant. Come enjoy our truly authentic and delicious Italian cuisine cooked especially for you in our wood and gas-burning pizza oven.
Tomato Joe's Pizza
27732 McBean Parkway
(661) 263-8646
A hometown favorite and a well-kept Southern California secret! Along with their menu that offers a variety of unique sauces and gourmet toppings, Tomato Joe's is a Santa Clarita dining option that features a number of vegan and gluten-free options too.
Vincenzo's Pizza – two locations!

24504 ½ Lyons Avenue
(661) 259-6733
20701 Plum Canyon Road
(661) 296-9119
Known for their airy, delicious crusts, the high quality ingredients at this Santa Clarita restaurant will be sure to impress you. Also, a great spot for groups!
Z Pizza 

27015 McBean Pkwy
(661) 259-5000
Z Pizza offers a light, California-style pizza with plenty of vegan and gluten-free options.
Latin
Chuy's 

25289 The Old Road
(661) 288-1022
A casual beach bar setting, this Santa Clarita restaurant offers some of the best mesquite grilled tri-tip and chicken in town and offers a great patio for groups.
Sabor Cocina Mexicana 
23953 Newhall Ranch Road
(661) 259-9002

Sabor exposes the richness of Mexican cuisine with a new perspective, giving you a glimpse into the true essence of México. Typical Mexican recipes and ingredients are prepared with a "Modern Mexican" twist using organic, farm fresh ingredients at this Santa Clarita dining favorite.
El Trocadero 
24274 Main Street
(661) 284-6615

Authentic Mexican Cuisine in Southern California's Old Town Newhall with a family-friendly environment. The hidden Al Fresco patio at this Santa Clarita restaurant makes your meal an extra treat.
La Cocina-Two Locations to choose from!
28076 Bouquet Canyon Road (661) 513-0142
28022 Seco Canyon Road (661) 297-4546
Some of the best Mexican Cuisine in town can be found at La Cocina. This local Southern California favorite is the perfect
place for Santa Clarita dining in a quaint and charming environment.
Lima Limón 
26845 Bouquet Canyon Rd
(661) 297-6714
The Daily News called it "the best Peruvian Restaurant in all of Los Angeles County", come and see why! Lima Limón is a perfect Santa Clarita restaurant in which to
experience some of Peru's most diverse cuisines.
Asian/Asian-Fusion
Fish Tail Seafood Market and Grill 
28104 Newhall Ranch Rd
(661) 295-3474
Hawaiian Fusion at its best! This cozy grill is known for some of the Valley's freshest seafood. Fried, grilled, or raw, your favorite fish is waiting for you at this Santa Clarita restaurant.
Jasmine Thai Noodle & BBQ Restaurant 

23360 Valencia Blvd
(661) 254-2012
They've brought Thai, Japanese and Chinese influences together and the end result is a fusion for your benefit. This Santa Clarita dining experience will help you discover flavorful Thai dishes such as pad thai or Japanese dishes such as yakisoba and shoyu ramen.
Kabuki Japanese Restaurant

24045 Newhall Ranch Road
(661) 799-8655
This small chain has been receiving "Best Of" awards in Southern California since 1994. Kabuki's chefs have brought that award-winning menu to their Santa Clarita restaurant, making it a popular spot for sushi lovers.
Mr. Sushi
23360 Valencia Blvd
(661) 254-3855
Fresh fish, friendly service, and great prices with fun, and involved sushi chefs.
New Moon 

28281 Newhall Ranch Road
(661) 257-4321
Hip Santa Clarita restaurant that serves up contemporary fresh Chinese classics. Often features live music on outdoor patio.
Pho Sure 

23876 Copper Hill Dr
(661) 257-3888
Their claim to fame as Santa Clarita's first authentic Vietnamese restaurant holds true. A big bowl of flavorful Pho is perfect in any weather!
Sushi One

28267 Newhall Ranch Road
(661) 775-2789
A Santa Clarita restaurant favorite for its large portions and small prices. An excellent lunch stop on your way to Six Flags Magic Mountain!
Thai Dishes 
23328 Valencia Boulevard

(661) 253-3663
Thai Dishes is a peaceful oasis of casual elegance and extraordinary Thai cuisine as well as the perfect place to dine with family and friends.
Wokcano 

24201 W Valencia Boulevard
(661) 288-1913
Featuring fresh sushi and creative maki rolls as well as modern riffs on traditional fare, Wokcano offers guests a broad and savory tasting tour of popular Asian cuisines. Innovative signature dishes incorporating the vivid regional and multicultural currents that make up modern Asian cuisine highlight the menu and are available for delivery, take out, and corporate dinning. Design elements at all locations reflect a chic and relaxing atmosphere perfect for everything from solo dinning at the sushi bar and large groups at a communal table to happy hour drinks in the lounge that offers a host of Asian-inspired cocktail selections and an inclusive yet reasonably-priced wine and sake list.
Indian
Karma Indian Restaurant 
23460 Cinema Dr
(661) 288-0080
This Santa Clarita restaurant offers a delicious taste of India. Sample new dishes during their popular weekend Champagne brunch buffet or enjoy weekly buffet specials.
Fine Dining
American
Larsen's Steakhouse 
24320 Town Center Drive
(661) 288-1002
Larsen's restaurants offer the finest prime steaks and freshest seafood available. With impeccable service, extensive menus and breath taking ambiance, this Santa Clarita restaurant delivers a classic, warm, rich steakhouse feel.
Salt Creek Grille 

24415 Town Center Drive #115
(661) 222-9999
Classic American Grille offering relaxed, upscale Southern California dining that includes Sunday Brunch, Sundown Sundays on the Patio, Daily Happy Hour Specials and Live Music on weekends.
Vines Restaurant and Bar 
(inside Hyatt Regency)
24500 Town Center Drive

(661) 678-4044
With Spanish-style architecture, sidewalk dining and a two-sided wood-burning fireplace, Vines Restaurant and Bar has created the perfect ambience to relax and enjoy a delicious meal.
The Oaks Grille 

Tournament Players Club Valencia
26550 N Heritage View Ln
(661) 288-1995
Even if you're not a member of the renowned Tournament Players Golf Club, you can still enjoy the world-class menu at The Oaks Grille. The Santa Clarita restaurant is located atop the rolling hills of the club, giving you excellent views of the green and panoramic views of the Santa Clarita Valley.
French
Le Chene 

12625 Sierra Highway
(661) 251-4315
Le Chene a true destination restaurant and oasis in the countryside, serving excellent traditional French food at its best to Santa Clarita locals and visitors alike. They offer a great wine list that any wine aficionado can enjoy at affordable prices.
Late Night Fun
Big Wangs

26876 The Old Road
(661) 255-2449
Catch your favorite sporting event on one of the multiple HDTVs! This Santa Clarita restaurant and bar offers some of the best wings in town and you have got to try the tater tots!
J.R.'s Comedy Club 
27630 The Old Road
(661) 259-4674
J.R.'s Comedy Club on Friday and Saturday nights at Marie Callendar's restaurant combines the unique blend of belly busting laughter and southern style home cooked meals and pies.
Tilted Kilt 
24300 Town Center Drive
(661) 255-9800

Features a fun, festive atmosphere, making this Santa Clarita restaurant the go-to place to watch sports, enjoy a cold beer and hang out with friends. This Southern California spot offers more than 30 beers on tap.
Wine Bars & Wineries
When it comes to Southern California wines, Santa Clarita has all kinds of options. Sip vino from small vineyards or larger producers; sample Cabernets, Merlots, Pinots and all kinds of other varietals. You can also enjoy wines from other regions across the world. At our wine bars and vineyards, wine enthusiasts couldn't ask for a better selection. Visit one of the following establishments and enjoy some amazing Southern California wines, French wines and beyond:
Lee's Wine Bistro

(adjacent to Hyatt Regency)
24510 Town Center Drive
(661) 259-7754
A hot spot to wine & dine! This Santa Clarita dining destination features over 100 wines by the glass, from Southern California wines to European wines and beyond – plus tasty appetizers, small plates & desserts!
Valencia Wine Company 
24300 Town Center Drive
(661) 254-9300
Valencia Wine Company prides itself on its selection, service and commitment to wine education. This wine lounge has an outdoor patio and offers weekly tasting classes and other special events including weekend live music.
Wine 661 
(in the Kohl's parking lot) 24268 Valencia Boulevard
(661) 288-2980
Amazing varietals from all over the world and the friendliest atmosphere in town! If you are not in the mood for wine, they also have the best beer list around. So drop by this Southern California bar where there is always something for everyone and you will always be among friends.
Pulchella Winery

24261 Main Street in Old Town Newhall
(661) 799-WINE (9463)
No expense is spared in sourcing the highest quality Paso Robles grapes and showcasing small vineyards that offer unique characteristics that would normally be overlooked by larger producing wineries. These are unique, special Southern California wines. You can bring your own food to this wine tasting.
Agua Dulce Winery
9640 Sierra Highway
Agua Dulce, California 91390
(661) 268-7402
Open Daily 10:00 a.m. – 5:30 p.m.
Agua Dulce Winery is a 90 acre, fully operational winery and vineyard, featuring daily wine tasting and tours, a gourmet gift shop, and wine sales. This winery has
earned the honor of being Los Angeles County's leading fine wine grower and producer making some of the best Southern California wines. Wines from Agua Dulce Winery have won multiple medals in several national wine competitions. Their hand-crafted approach to Southern California wine making has been well-received, and the vineyard is blessed with natural soils, climatic and geographic advantages unique to the Sierra Pelona Valley.
Reyes Winery
10262 Sierra Highway, Agua Dulce
(661) 268-1865
Open for tastings Saturdays and Sundays
from 11:00 a.m. 5:00 p.m.
The Reyes Winery is located just north of Santa Clarita in Agua Dulce at an elevation of 2800 feet, in the newly established appellation officially known as the "Sierra Pelona Valley Viticultural Area." Vines were planted in 2004, and have been producing amazing Southern California wines. The 16-acre vineyard was personally planted by Robert Reyes and the Reyes family in April of 2004, and consists of five popular wine-grape varieties: Cabernet Sauvignon, Merlot, Syrah, Chardonnay, and Muscat. Check their website for regular Special Events!
Eve's Wine 101
Eve's Wine 101, the wine-conduit-website for Santa Clarita since 2008, has a reputation for marketing and writing about all of our local non profit wine fundraisers, as well as daily coverage of both local Southern California wines and distant wineries, wine events, recipes, wine news, reviews of wine and spirits and anything else wine related.  Eve Bushman is the owner and writer, and she is joined by Contributing Editor and writer Michael Perlis, Sommelier Gregory Alonzo, frequent contributor Rusty Sly, and several guests.  Check out EveWine101.com for the original SCV Wine Calendar and catch up on all things wine.
Sweet Treats!
Craving some dessert after your meal? Santa Clarita dining options offer lots of spots to please any sweet tooth!
Ice Cream
Farrell's Ice Cream Parlour
(Mountasia Family Fun Center)
21516 Golden Triangle Road
(661) 253-4386
Baskin Robbins
25884 The Old Road
(661) 284-1331
23432 Lyons Avenue
(661) 255-5131
18827 Soledad Canyon Road
(661) 298-3131
31826 Castaic Road
(661) 775-0999
Ben & Jerry's|
Creekside Plaza (next to Barnes & Noble)
23630 Valencia Blvd.
(661) 253-1666
Cold Stone Creamery
27071 McBean Parkway
(661) 253-4123
18740 Soldedad Canyon Road
(661) 252-1300
Dairy Queen
(in Westfield Valencia Town Center)
24201 Valencia Blvd
(661) 288-2648
26541 Bouquet Canyon Road
(661) 263-0786
Rita's Italian Ice
26773 Bouquet Canyon Road
(661) 666-1113
25802 Hemingway Avenue
(661) 714-6841
Cupcakes & other sweet treats
Bake You Happy
23628 Valencia Boulevard
(661) 255-5100
Cake Goodness
23121 Lyons Ave
(661) 755-1367
Lady Di's Cookies
26882 The Old Road
(661) 222-9102
Kokolita Cakes
27530 Newhall Ranch Rd
(661) 257-9338
22722 Lyons Ave
(661) 678-0175
Kupcake Kitchen
27737 Bouquet Canyon Road
(661) 296-4758
Rocky Mountain Chocolate Factory
24303 Town Center Drive
(661) 291-1110
Velvet Cupcakes
24201 West Valencia Boulevard
(661) 260-2253
Frozen Yogurt
Planet Yogurt
27023 McBean Pkwy
(661) 254-2471
Golden Spoon
24137 Magic Mountain Parkway
(661) 253-2021
24921 Pico Canyon
(661) 753-9788
Menchie's Frozen Yogurt
Valencia Town Center
24201 W Valencia Blvd # 2450
(661) 260-3900
Pinkberry Frozen Yogurt
Valencia Town Center
24201 Valencia Blvd # 2323
(661) 255-7142
Swirly's Frozen Yogurt
23886 Copperhill Dr
(661) 294-3044
Tutti Frutti
24415 Town Center Dr
(661) 799-7665
24244 Lyons Ave
(661) 259-4956