Visit the Farmers Market
Enjoy a Sunday Morning Excursion at the Santa Clarita Certified Farmers' Market! The Santa Clarita Certified Farmers' Market offers seating for patrons to enjoy a leisurely Sunday breakfast prepared onsite from one of the market's several food vendors. Or, you can try some of our wonderful artisan bakery products, Middle Eastern or spicy ethnic foods. It's a wonderful outing to add to your Southern California vacation itinerary.
Walk an afternoon away on the Santa Clarita trails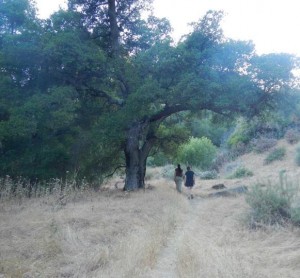 With more than 70 miles of Southern California trails available for walking, hiking or biking – there are plenty of places to explore and enjoy a lovely autumn afternoon. And get some exercise, while you're at it.
Check out a wine bar
Have some extra time off while friends & family are in town? Stop by a local win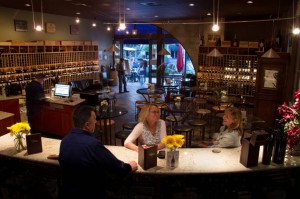 e bar and celebrate the holidays with Southern California wine tasting and live music on weekends!
Stroll the streets of Old Town Newhall
From theaters to boutiques to restaurants, Old Town Newhall is a special spot worth visiting. Plus, Main Street in Old Town Newhall has been transformed into a winter wonderland as thousands of lights, a 23-foot Christmas tree, and a lighted Santa are illuminated. It's a Southern California holiday treat.
Watch "It's a Wonderful Life"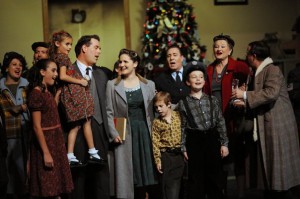 It's not Christmas without George Bailey. So embrace the spirit of the holidays and see the classic tale of "It's a Wonderful Life" on stage at the Canyon Theatre Guild. It'll warm your heart and get you all jazzed up for the Southern California holiday season.
Listen to Cowboys & Carols
Come celebrate William S. Hart's birthday with Dave Stamey in the William S. Hart Museum on Saturday, December 7th, 2013. Guests will relax in Bill Hart's Living Room amongst his amazing collection of Western artwork and Native American artifacts while you listen to what Cowboys and Indians Magazine called "the Charley Russell of Western Music". Refreshments will be provided as well as tours through the Hart Museum, fully resplendent in stunning holiday decorations. Be sure not to miss this special live performance inside the iconic 1920's era silent film star's Mansion. It's a must-do during your Southern California vacation.
Create your own holiday décor at Placerita Nature Center
Create and decorate your own holiday wreaths, centerpieces, candles and ornaments using a large assortment of fresh-cut greenery, pine cones and other beautiful natural treasures at Placerita Nature Center. There'll also be supervised candle dipping for the kiddos! Your home will glow with the magic of Mother Nature all season long.
Look for treasures at the Saugus Speedway open air market
Originally built in 1927 as a rodeo arena, this unique venue is now home to a Southern California market with more than 400 vendors who sell everything from collectibles and baked goods to household products and clothing every Sunday. This is a chance to score some sweet Southern California shopping deals and get a head start on your Christmas list.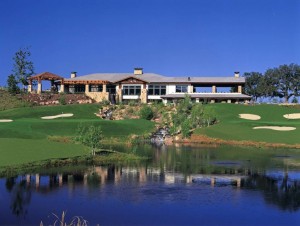 Spend an afternoon at Robinson Ranch Sycamore Bar & Grill
Not a golfer?  You can still enjoy the views and take in the ambiance while enjoying a warm meal with friends.
Bring the kids to a family snow day at Ice Station Valencia
We may not have actual snow days in Southern California, but we've got something even better. You can bring the kiddos for a fun-filled day of playing in the snow, ice skating, drinking hot cocoa, meeting Frosty the Snowman and basically reveling in the holiday season at Ice Station Valencia. They'll also be offering free beginning ice skating lessons at 2:00pm and 3:30pm each day. Bring a sled and play the day away at Ice Station Valencia!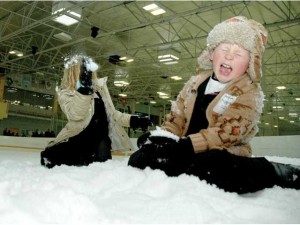 Sip bubbly at a Cristal champagne tasting
The holiday season is all about champagne. Sample five bubblies from the Cristal family for $50 per person, including Cristal itself! It's a festive way to celebrate the holiday season in Southern California.
Let someone else do the cooking on Thanksgiving
There are plenty of places all over Santa Clarita offering delicious Thanksgiving Day feasts. Check out the buffets at  Vines Restaurant & Bar in the Hyatt Regency Valencia or Salt Creek Grille in Valencia. Enjoy a Thanksgiving to-go or dinner in at TPC Oaks Grille or a vegan, animal-friendly Thanksgiving at the Gentle Barn.
Have brunch with Santa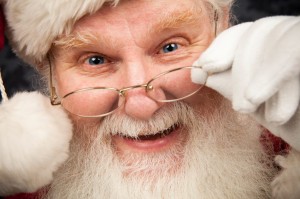 Spend the morning with the big man, and make lifetime memories with your little ones. At TPC Oaks Grille, you can meet Santa and Mrs. Claus and dig into a holiday feast. It's an amazing addition to your Southern California vacation adventure.
Do some shopping at the Hart Holiday Boutique & Craft Fair
Find one-of-a-kind holiday gifts for everyone on your list at this Southern California shopping event.
Get into the spirit with The Nutcracker
See the Christmas classic live on stage with the Santa Clarita ballet. The music, dancing and timeless tale are the perfect way to welcome in your Southern California Christmas.
Visit Six Flags Magic Mountain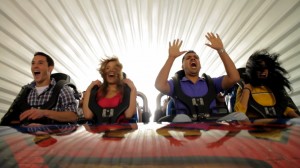 The winter season is the perfect time to visit this Southern California roller coaster capital! The crowds are light and the temperatures stay mostly warm! Bring a sweatshirt and throw it in a locker by day and snuggle up at night!
Celebrate the Holidays Pinot's Palette Style
Ring in the Southern California holiday season with Pinot's Palette.  Paint. Drink. Have fun with your friends and family. You can paint some fabulous paintings, knock a few items off your Christmas list and make memories to last a lifetime.
Catch a holiday show at the Santa Clarita Performing Arts Center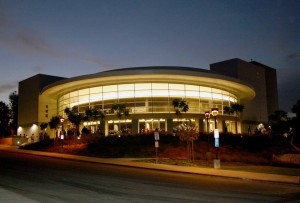 Seasonal productions at this Southern California spot range from the annual Holiday Jazz Band Concert to a Charlie Brown & Friends Christmas to Comfort and Joy with the Santa Clarita Master Chorale.  There are plenty of options to get you into the spirit of the season.