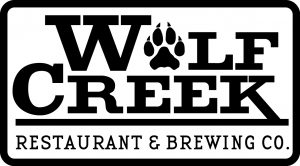 Wolf Creek Restaurant and Brewing Company
27746 McBean Pkwy
Valencia, CA  91354
(661) 263-9653
http://www.wolfcreekbrewingco.com/
15% off your bill with presentation of this offer!
Valid Friday 5/16/19 – Sunday 5/20/19
The unique dining, beer-sampling, banquet and catering experience in the heart of Valencia, Santa Clarita California. Great food, house-made desserts and fine handcrafted brews make Wolf Creek Restaurant & Brewing Company one of the best places to eat and drink in the Santa Clarita Valley since 1997.